Meet Rembrandt: an artistic energy source without an off-switch.
Curiosity fuels his musical sense of freedom, leading to unusual sound worlds and alternative ways of music-making.
Pianist – composer
Rembrandt's natural playing ground is all about creating on the spot. Both as a composer and a pianist, he takes a liberal approach to Jazz and classical music by introducing foreign influences.
For collaborations with superstars of Middle Eastern music, Rembrandt has completely reinvented his own sound world.
Western classical musicians and ensembles in search for progression embrace his new compositions, as well as the challenge of improvising.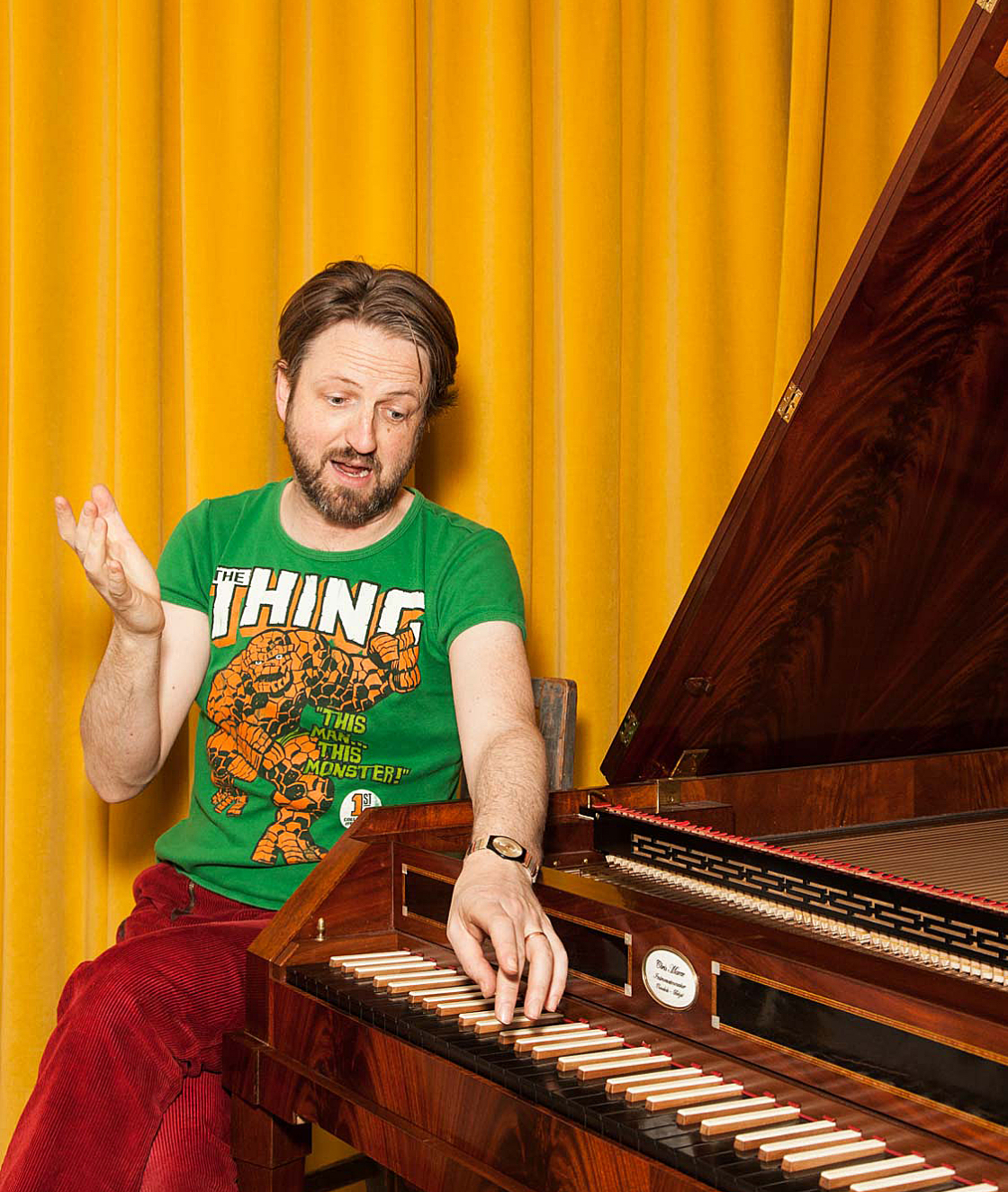 Artistic initiator
As artistic initiator and curator for festivals, Rembrandt's freethinking approach and a nose for potential makes for previously unknown connections and collaborations.
Constantly pushing himself and fellow musicians to new strengths in their process, these ingredients in the end serve a most creative dish – or indeed an entire banquet.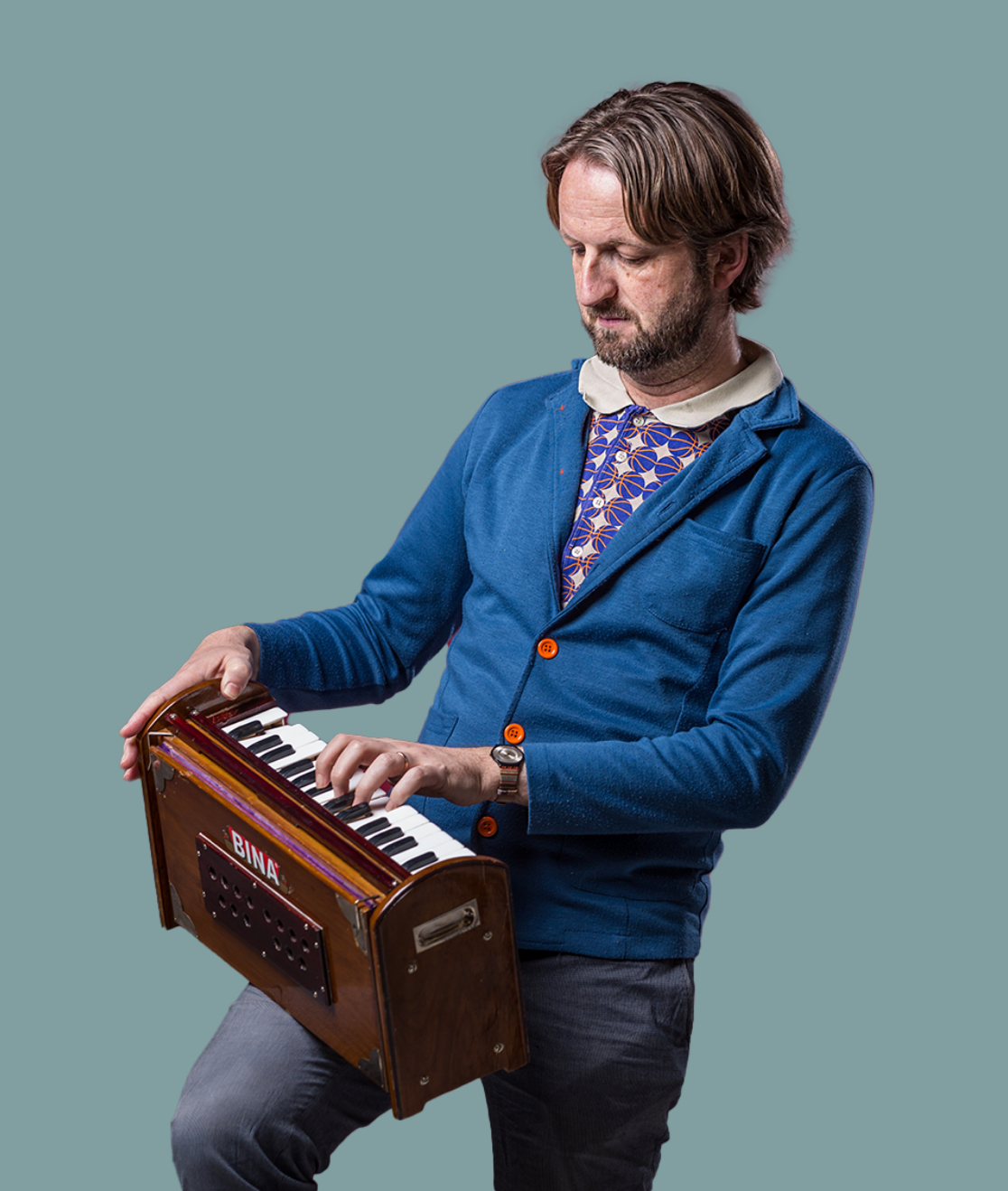 Timeline
Researching musical traditions and sound worlds

1995–1997, Cairo, Egypt

Debut at North Sea Jazz Festival

2001, The Hague

European Jazz Youth Orchestra & Hermeto Pascoal

2002. Touring Brazil and Europe

Scholarship Excelling Young Musicians

2003, New York, USA

Working with saxophonist Michael Brecker

2003, Netherlands

Presents new album in jazzclub Birdland

2013, New York, USA

Fortepiano built for Rembrandt by Chris Maene

2014. Courtesy of Dutch Musical Instruments Foundation

Opening act Taichung Jazz Festival, Taiwan for an audience of 50,000

2017, Taiwan

Playing double bill concert with Chick Corea

2018, at Ronnie Scott's, London (UK)

Debut at Royal Festival Hall, London

2019, London UK

Cello concerto for Kian Soltani (cello) & Amsterdam Sinfonietta

2020. Commissioned by Cello Biënnale Amsterdam

Premiere Piano Concerto Nr. 1 & 2

2021. Commisioned by musicians of the Royal Concertgebouw Orchestra

Start of ensemble "De Staalmeesters"

2022. New work commissioned and project organized by Gaudeamus

Edison awards public prize nomination

for album "A wind invisible sweeps us through the world"

Premiere Piano Concerto Nr. 3

2023 Commisioned by the Residentie Orkest.

2023 UNESCO Project Rembrandt Trio in Mosul, Iraq

International Heritage Music festival, one week residency

Premiere Traktatus MMXX, a new work inspired by 17th century music

2023 commisioned by Calefax Reed Quintet

Triple Concerto: "The Ashes glow, the sleeping fire rises"

2023. commissioned by Daniel Rowland / Stift Festival. for Daniel Rowland, Maja Bogdanovic & Rembrandt + Festival orchestra
Videos
Pianoconcertos 1 & 2
Premiere of Pianoconcertos 1&2, composed for musicians of the Royal Concertgebouw Orchestra's series "de IJsalon"
Recorded live on May 21 2021 At Muziekgebouw aan 't IJ.
Visuals by GryckoVisuals | Audio recorded by Arjen van Asselt.
Comissioned and organised by Music Stages Foundation / Michael Gieler
Musicians: Alma Quartet: Marc Daniel van Biemen -1st violin | Benjamin Peled -2nd violin
Judith Wijzenbeek -viola | Clement Peigne -cello | Andrea Caruso -acoustic bass | Vinsent Planjer -drums | Rembrandt Frerichs -composer & piano soloist.
Rembrandt Frerichs – 'Spring Bells'
The Rembrandt Frerichs Trio live at the BIMhuis Amsterdam, 2015. The original composition is also featured on the trio's album 'A Long Story Short'.
Promotional video. Pianoconcerto Rembrandt Frerichs, Alma Quartet, Dominic Seldis, Vinsent Planjer
Kayhan Kalhor & Rembrandt Trio
Kayhan Kalhor & Rembrandt Trio
Jazzahead Official Showcase
Jazzahead Official Showcase
Concerts
LantarenVenster
Otto Reuchlinweg 996 3072 MD
Rotterdam
Jasper Staps / Rembrandt Quartet
16 December 2023
Saturday
PlusEtage
Pastoor De Katerstraat 5-7 5111 CM
Baarle-Nassau
Jasper Staps & Rembrandt Quartet
14 January 2024
Sunday, 11:53
Jasper Staps & Rembrandt DUO
16 January 2024
Tuesday, 10:00
Dominic Seldis' favorites
18 January 2024
Thursday, 10:00
Dominic Seldis' favorites
News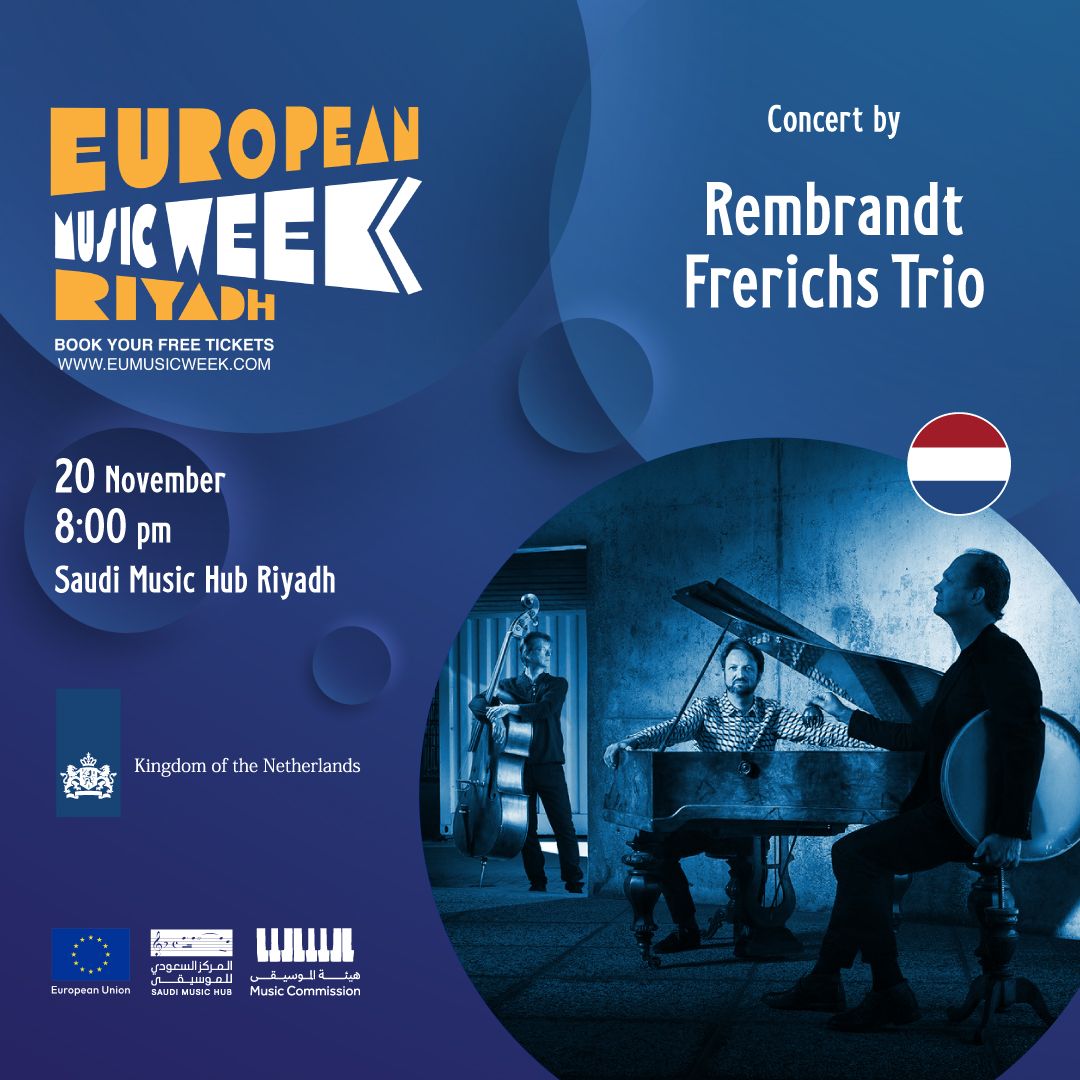 Rembrandt Trio debut in Saudi-Arabia
14 November 2023
This year, 2023, being quite an intensive itinerary, having played Greece, Turkey, Finland, Iraq, Spain and Belgium, we are quite excited to be invited to Saudi-Arabia for the first time. The Trio will play concerts in Riyadh and Jeddah and also giving a workshop at the Saudi Music Hub. Thanks very much to EU and Dutch embassy and our dear friend Neil van der Linden for asking us!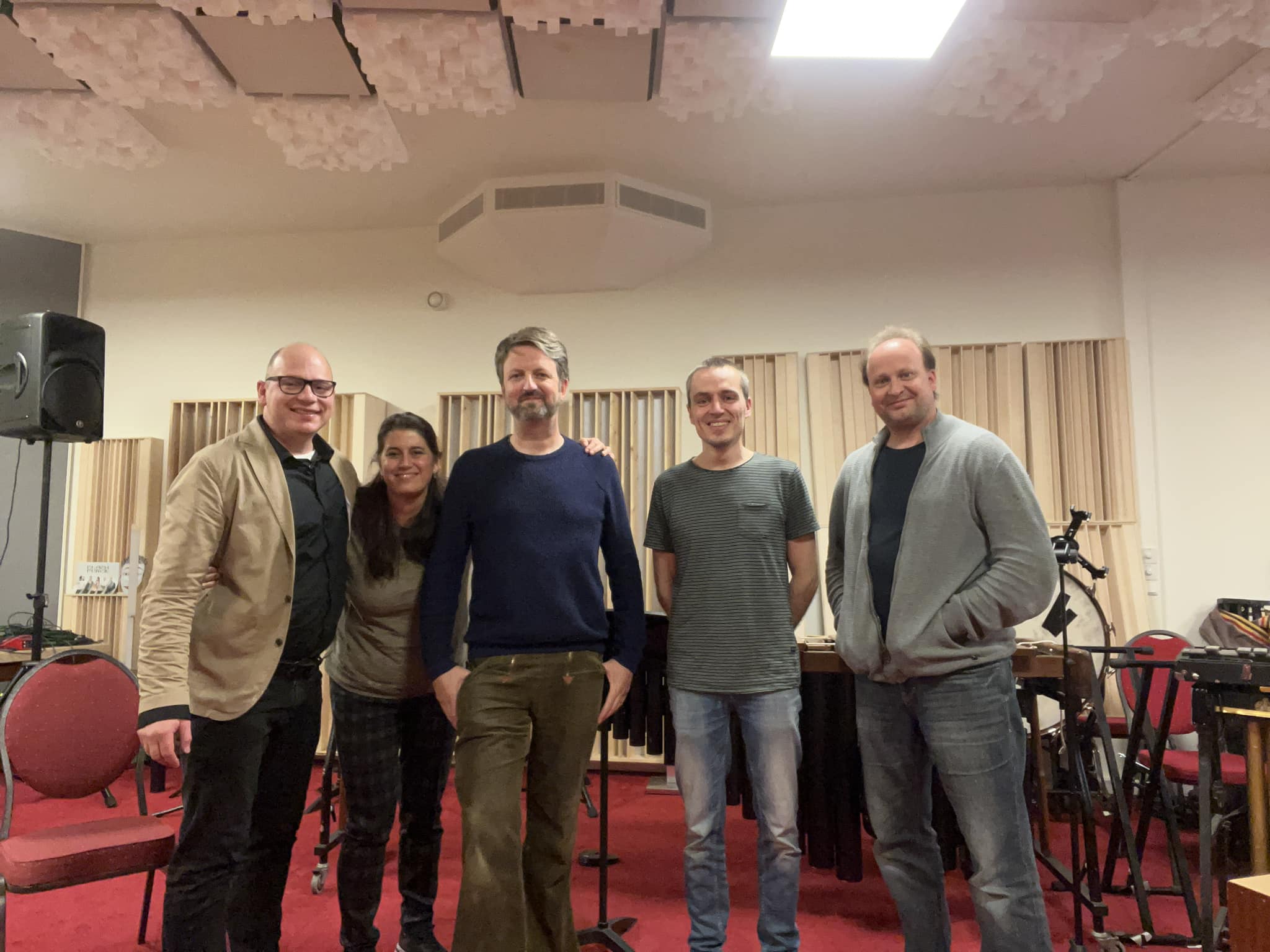 Composing a concerto for Ensemble Black Pencil and symphony orchestra
14 November 2023