It's Still Autumn
Rembrandt Frerichs – fortepiano and harmonium
Tony Overwater – violone and double bass
Vinsent Planjer – Whisper Kit
Kayhan Kalhor – kamancheh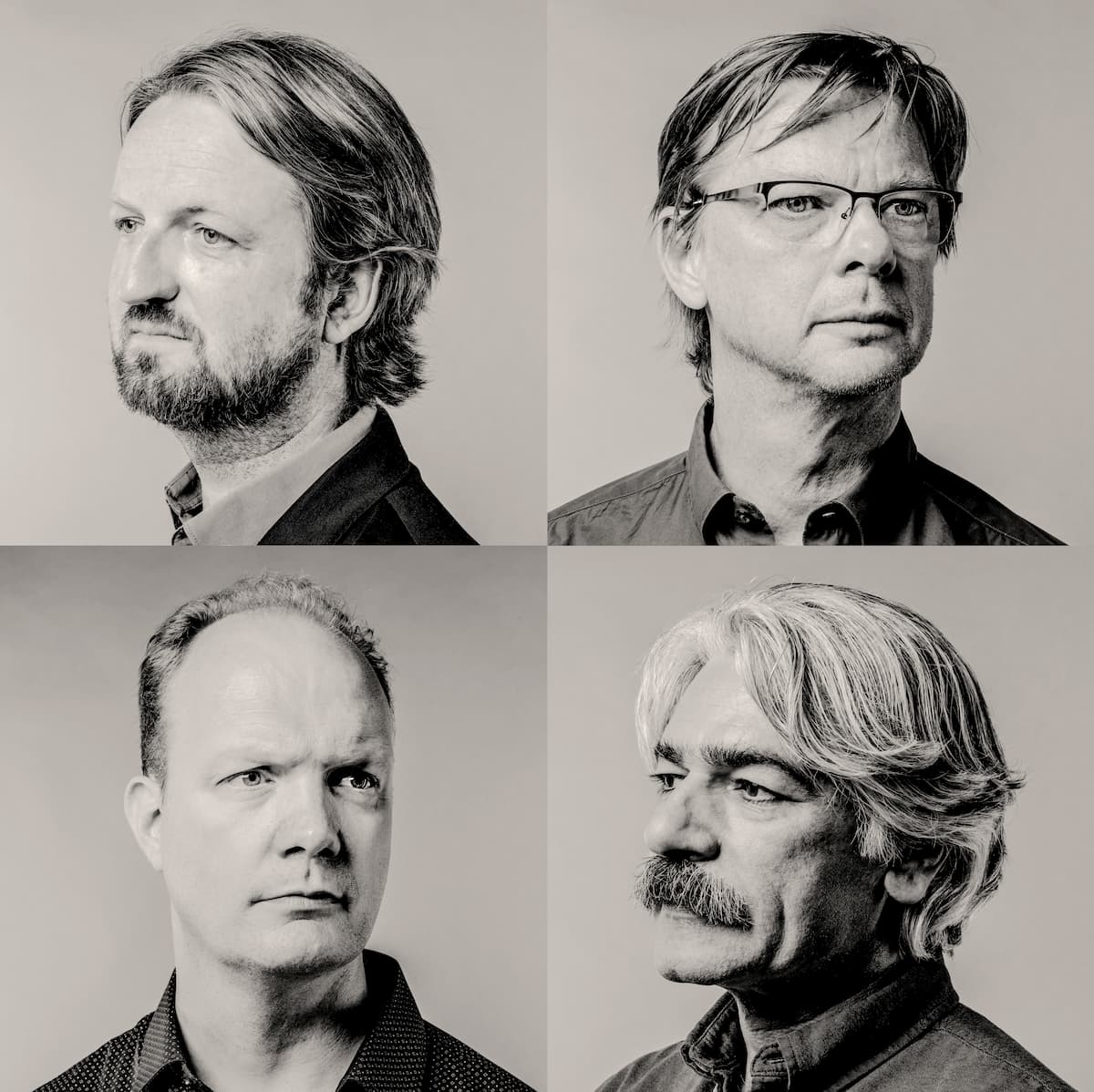 The opening notes of Morning are like a mysterious doorway into another world.
It's basically the note D, softly intoned by several instruments in different registers with different overtones and textures. It feels as if we're travelling through mist, or through time and archaeological layers where fragmentary remains are hinted at by soft piano notes, the high whistle of strings and delicate percussive rattles. After two minutes or so, the mist clears and we emerge in another place, perhaps another time, but certainly in a unique world where we hear a dark, rich melody on the bowed kamancheh, melancholy but proud.
We are indeed in another world, where a modernised version of a Persian spike fiddle, meets an archaic form of a modern European piano and where they complement each other perfectly. Rembrandt and his colleagues in the trio are lovers of Persian music, although they don't see the point in imitating it, but prefer to create something new. 'You can't really categorise what we are doing,' says Kayhan. 'It's not jazz, it's not classical, its just an organic something we do with our instruments and the focal point is improvisation.'
– From the booklet notes by Simon Broughton
'Nothing less than a complete and utter unexpected masterpiece'

— fRoots (UK)
'If this music hasn't hooked you by this point you should seek professional help'

— World Music Central (USA)
'Sounds that will reverberate in the listener for a long time'

— JazzThing (D)
Kamancheh player Kayhan Kalhor, known for his successful albums for ECM and his participation in Yo-Yo Ma's Silk Road Ensemble, finds the ideal travel companions in the Rembrandt Trio. Together they travel through contrasting cultures and styles and their remarkable instruments merge into an absolutely unique sound that transcends all boundaries and gets an international audience deeply involved.
'This album doesn't so much chart new territory as create it from the Earth's
darkest caverns to its brightest skies'

— RootsWorld (USA)
The unmistakable oriental atmosphere gives the three Dutch musicians wings. Kalhor, on the other hand, has to join the rhythmic pulse of jazz and the minimal music. What subtlety, what an exciting and at the same time soothing harmony, what melancholy.' 10/10

— Luister (NL)
'Creating new territory from the Earth's darkest caverns to its brightest skies. The music being created isn't so much exhaled as inhaled, as if it were the incense of a collective consciousness.'

— RootsWorld
'The timbres of the fortepiano, the violone, a large bass viol with frets, and the whisper kit put them in a space beyond geography. Together with Kalhor's peerless kamancheh, at once fragile and powerful, the four musicians enter a unique sound-world. This album was definitely worth the wait; let's hope the relationship continues to bear such exquisite fruit.' 5/5*

— Songlines (UK)